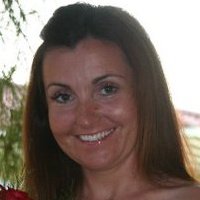 Siobhan offers 1-1 private health consultations to prevent, balance and support a range of symptoms and conditions.
Siobhan successfully approaches key imbalances physically, emotionally, mentally and energetically using a combination of modalities including:
Systematic kinesiology,
Nutrition,
Emotional Freedom Technique,
Bach Remedies,
Reiki
Specialised Reflexology, Mindfulness and cranial sacral techniques
Qualifications
Systematic Kinesiology Diplomate with credit DIP ASK
Practitioner with Distinction Systematic Kinesiology Cert.ASK
Foundation Certification in Systematic Kinesiology
Nutritional Therapist
Cranial Sacral Therapy Techniques
Mindfulness based stress relief MBSR
ITEC Anatomy , Physiology and Pathology Level 3
ITEC Diploma Reflexology Level 3
Diploma Preconception, Pregnancy and Post Natal Care Reflexology
Baby/Toddler Reflexology Tutor Certification
Reflexology for Cancer Care
Spinal Reflexology
Power Reflexology
Chakra Balancing
Reiki Levels I and II
Alongside Siobhan, we also welcome other practitioners to use the Hut. You can find out more about these practitioners below.
Ali Warren – at the Hut on Wednesdays
Hi, I'm Ali Warren and I am delighted to be able to offer you, Reflexology, Reiki and Indian Head Massage treatments at the Balanced Health Hut, on Wednesdays.
I am passionate about helping others to improve their well-being, by offering caring, relaxing and rejuvenating treatments that nurture and may help to heal, alongside conventional medicine.
I first got into complimentary therapies several years ago when I got struck down with M.E., alas, there was nothing the medical profession could do for me. Fortunately, my friend suggested I saw Siobhan and I came on leaps and bounds!  I cannot be more grateful to Siobhan and she has since been my inspiration to qualify and to be able to help others like she helped me.
I was so excited and honoured when she asked me to work at the Balanced Health Hut, where I really look forward to meeting and welcoming you!
Ali x
Get in touch for Ali's number to book yourself a relaxing & de-stressing treatment – you deserve it!
Kerry Cook – offering Kinesiology on Sundays
My name is Kerry Cook and my route into Kinesiology started when I first received a treatment in 2014.  I was initially recommended to Kinesiology by a friend to combat my fear of flying. The treatment revealed that I was not in fact scared of flying, but that it was actually the feeling of not being "in control".  My Kinesiologist was able to pinpoint where and when this lack of control in my life had begun and that became her starting point.  By following the recommended advice and techniques, I was able to fly without the help of prescribed drugs!
The difference it made to me was remarkable and led to my son receiving treatment for what had previously been diagnosed as IBS but turned out to be an emotional response to childhood events which led to poor gut health. By addressing these events, removing certain foods from his diet and taking nutritional supplements to support his stomach he was able to move forward in his life pain-free. I was so moved by our improvement in well-being that I started to study Kinesiology and it has now become my full-time job.
It's ironic that I became fully qualified in 2020. Probably now, more than ever, we all need a little well-being and balance in our lives!
You can book appointments directly with Kerry here: https://www.thebalanceproject.co.uk/
Joanne Robinson – offering relaxing treatments on Tuesdays from April 2022
My name is Joanne Robinson and have been in the health and beauty industry for 20 years. I've worked in many salons and qualified in a wide range of treatments but my passion is holistic and relaxing therapies. I've known Siobhan for many years and delighted and excited to be part of the balance hut team. I will be offering relaxing skin brightening facials tailored to the individuals needs and includes a scalp, face and neck and shoulder massage to help eliminate toxins, increase blood flow and relieve stress as well as treating your skin. I will also be offering body massage and hot stone massage or a combination of all three.
As a working mother of 2 young children I know through personal experience how easy it is to neglect ourselves and our needs and aches and pains but I see and feel the benefits almost instantly once making that time. We all deserve time to breathe, relax and look after our exhausted body and minds and I get so much pleasure being able to help people and make a difference. I look forward to meeting you at the hut.