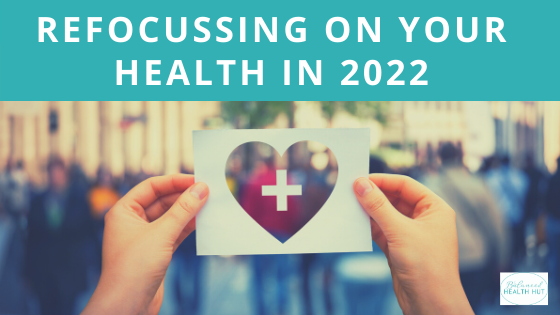 With the end of the year fast approaching, I'd like to talk a bit about your health and how together we can make 2022 your healthiest year.
Many of us take our health for granted and only really take notice of it when it lets us down but there is so much more to your health than just focusing on the tough times, the times when it goes wrong.
So why not start the new year with a different approach and start nurturing your body and your health on a regular basis.
I offer two great treatments that I want to share with you today. These can be used both as a treatment for a particular illness or injury but can also be used as a regular treat to yourself to keep a healthy mind and body.
Kinesiology – what is it?
Kinesiology is a body language where muscle testing is used to determine the root cause of symptoms.
In the 1920's R.W.Lovett an orthopaedic surgeon developed muscle testing, his work was then enhanced by Henry and Florence Kendall in 1949. Kinesiology, as we use it today, was developed by George Goodheart an American chiropractor founder of Applied Kinesiology in 1964.
How can it help?
Systematic Kinesiology is derived from Traditional Chinese Medicine it is used to listen to the spiritual, nutritional, chemical and mental needs of your body because when we listen to our bodies and respond accordingly our bodies can self-heal.
Kinesiology may allow us to think more clearly, allowing our bodies to function correctly. We often find that after treatment we sleep better, have a much healthier digestive system and feel stronger emotionally. It allows us to take control and ensure that our bodies are working to the best of their abilities.
Get your health back on track with my New Year Wellness Package for just £230.00 giving you 2 kinesiology treatments and FREE Food Sensitivity Testing – find out more here:
Reflexology – what is it?
Reflexology, like kinesiology, encourages the body to use its own natural self-healing properties. In reflexology, you concentrate on the feet and hands as these contain energy zones and reflex areas that relate to every part of the body. There are over 7000 nerve endings in our feet. By applying small amounts of pressure to these reflexes we can stimulate and release congestion creating balance in body and mind.
How can it help?
Reflexology allows you to reenergize and release tension, pain and stress. It puts you into a state of deep relaxation and can improve circulation allowing the body to receive more oxygen and nutrients which in turn increases the efficiency of all your bodies organs and cells.
Reflexology may also help with pre-conception, pregnancy and postnatal care.
It is an amazingly relaxing treatment that will really benefit you, especially when taken regularly.
Why not give yourself or a loved one the gift of some relaxation in 2022 with my New Year Relaxation package for just £120 giving you one reflexology session and one reflexology session with reiki. Find out more here:
Go on, treat yourself and make 2022 a priority for your ongoing health and self-care.
Please note that all offers in this blog are only available until 31st January 2022 and appointments must be booked before 28th February 2022.
https://thebalancedhealthhut.co.uk/wp-content/uploads/2021/12/Refocussing-on-your-health-blog.png
315
560
Siobhan Robertson
https://thebalancedhealthhut.co.uk/wp-content/uploads/2019/12/Balanced-Health-Hut-website.png
Siobhan Robertson
2021-12-13 02:03:46
2021-12-13 14:01:57
Refocussing on your Health in 2022