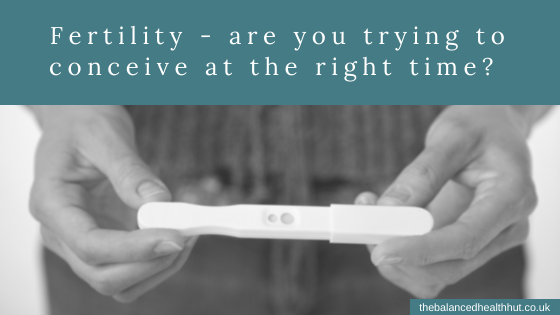 Trying for a baby for some can be a long process and often some basic checks can make all the difference. 1 in 6 couples in the UK have difficulties conceiving. We all know that not smoking, reducing alcohol, managing stress and eating well, taking the correct supplements can help prepare our bodies for conception.
But are we trying at the right time?
Knowing when you ovulate is key to a positive outcome and can even take the pressure off you as a couple. Signs of ovulation are temperature rising, changes in cervical fluid and the position of cervix changing. To be completely accurate it is advisable to temperature chart and a fantastic way to do this is by using OvuSense,  this is a sensor and app which is very sensitive therefore making the prediction of ovulation extremely accurate.
If you are having reflexology to assist with conception, using this device will also give us a great indication when to schedule your appointments making your chances of success higher. Please note all my clients receive a 25% discount on this device.
Conception Tip:
Make love 3 times in the week of ovulation, your most fertile time is 2 days before ovulation and on ovulation day so let's be sure when that is.
Fertility Support
I absolutely love working with couples that are trying for a baby and completely understand that this can be a stressful time so I wanted to expand my fertility training.
I first trained in Fertility some 6 years ago but wanted to ease this time for couples as much as possible therefore I have recently attended The Pre-Conceptual Care Programme by Seren Natural Fertility and I absolutely can't wait to share all these helpful tips with you.
Men matter too
Now all too often I work with females and as we've seen by all the new babies at the Hut this definitely helps although it's great to work with both the male and female as this can really optimise chances and let's not forget in checking the quality of Sperm. A regular test will check for an initial count, how they are formed and that they are swimming… but are they swimming the right way and is DNA fragmented?
It's really worth exploring these possibilities at the start of your conception journey as we can be clear of the correct treatment plan to help your circumstance. I am happy to refer all my clients to an Andrologist.
Did you know that Sperm lasts for 72 hours in a good environment?
Ladies are born with all their eggs and as we know there can be lots of gynaecological problems as we mature.
At the Hut we work with your body to help support and rectify these as much as possible. We often come across symptoms such as endometriosis, polycystic ovarian syndrome, hypothyroidism, fibroids, prolapsed uterus, irregular and painful periods. Sadly all too often women accept these conditions and only really focus on these when trying to conceive.
Like with all stresses on the body it is ideal to approach these before as your body is screaming for your hormones to be balanced. I can advise you how to do this nutritionally, help you with lifestyle changes and teach you relaxing techniques. 
Find out more about Fertility Support at The Balanced Health Hut here: https://thebalancedhealthhut.co.uk/treatments/fertility/
https://thebalancedhealthhut.co.uk/wp-content/uploads/2018/07/fertility-blog-header-v2.png
315
560
Siobhan Robertson
https://thebalancedhealthhut.co.uk/wp-content/uploads/2019/12/Balanced-Health-Hut-website.png
Siobhan Robertson
2018-07-10 12:17:51
2020-01-16 13:13:48
Fertility - are you trying to conceive at the right time?