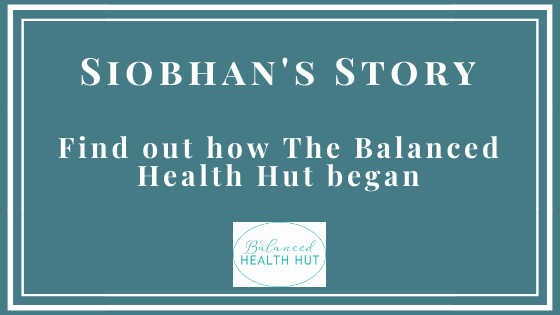 I thought it was time to share my story of how I moved from my corporate role to creating the 'Balanced Health Hut'…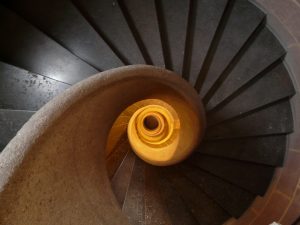 "I worked for many years in the city in financial services and started to realise there was a need to change direction. 12 hour days while being a mum was no fun. My own health started to suffer as I felt the strain of spreading myself too thinly. My immune system crashed and burned in the form of chicken pox not the most pleasant of symptoms as an adult, from there my health was a downward spiral of anxiety and depression, not that anyone knew of course I had become an expert at continuing to do what was expected of me by the bank, as a mother, a wife and my family. Depression was a taboo subject then, that most still don't understand why I left my great job in the city.
And that's where my Moto came in that I use in Clinic often
'When saying Yes to others, make sure you're not saying No to yourself!'
I started to explore the world of complementary health as one GP visit after another became more and more of a ridiculous outcome:
When suffering from chicken pox I was told it was an allergic reaction to tampons When suffering PMT – oh wear loose trousers! And when so low – well you've just got to do something!
What a ridiculous thing to say to someone who just wanted out of this world!
And how do I reduce my meds- oh when you forget to take your tabs just stay off them for a few days and maybe you won't need them again …er really – risk the dark cloud overtaking what was my life again – don't think I'm going to forget!
When struggling to breathe I was told I'd developed adult asthma no it was anxiety, with regular reflexology I began to feel better and then with the support of a Kinesiologist I had the confidence to be set free from conventional medicine.
You see the universe was leading me to where I needed to be and for me, I had to be physically no longer able to continue what was expected of me, it was the only way I would change direction.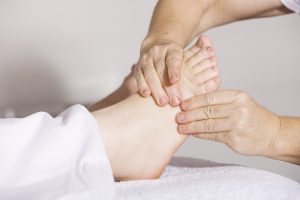 And for those dark times, I am truly thankful as I found reflexology and then kinesiology which were both the positive turning point in my life. I embarked on a training course in reflexology which opened up many doors to further training but to me 'it still wasn't a proper job' I worked in finance.
I then heard about Kinesiology not that I could even pronounce it but as it also involved nutrition I wanted to know more, I popped along to an open evening and was astounded by what I experienced. In 20 minutes I had a long-term neck pain rectified, I then realised how much our emotions are held in the cells of our body, my long-term neck pain turned out to be grief I had held in my neck by the passing of my father, wow I had forgotten how pain free I should be and this modality could help anyone who walked into my clinic I had to know more.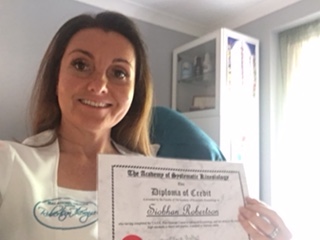 Now as a Diplomate of Systematic Kinesiology I look back with gratitude as I am now in the most wonderful position to be able to help so many others realise they can beat symptoms and approach health in a very gentle, proactive healing way. Now that's a proper job!
I have studied a lot of modalities over the years including Systematic Kinesiology, Nutrition, Reflexology – specialising in fertility, cranial sacral therapy, MBSR mindfulness, reiki, emotional freedom techniques, Bach Remedies and regularly update my professional development integrating all of these wonderful tools into your treatments."
https://thebalancedhealthhut.co.uk/wp-content/uploads/2018/04/Siobhans-story-blog-header.png
315
560
Siobhan Robertson
https://thebalancedhealthhut.co.uk/wp-content/uploads/2019/12/Balanced-Health-Hut-website.png
Siobhan Robertson
2018-04-27 09:10:13
2020-01-23 12:52:10
Siobhan's Story